Empire Battle Tested Paintball is proud to announce the 2011 Empire BT Big Game. This big game takes place on September 24th, 2011 and pits players at paintball parks across the world against one another. Players can check in online to find out how their mini-battle effected the larger campaign.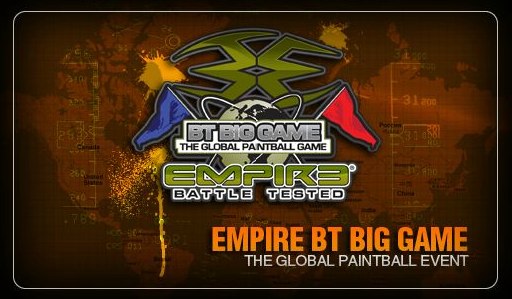 Over the past couple of years we've had thousands of players participate in this worldwide event.  It is by far the single biggest multi-national paintball game in the world!  For one day, 9/24/11, players from countries such as Australia, South America, Mexico, Brazil, and around the

U.S. will take part in global warfare to determine the best team on planet earth.  Teams will accumulate points by completing missions. Scoring will be tracked live on the Empire website so you can watch which faction is winning the war.