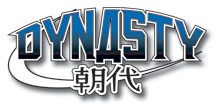 Dynasty have just beat Oakland Blast for the event win, but Blast still take the series title for 2009. Congratulations to both teams!
1st- San Diego Dynasty
2nd- Oakland Blast
3rd- Edmonton Impact
4th- Infamous
This was the first win for Dynasty in a series which til now has been all about DC Arsenal.  The Vegas finale showed no love to the now former series leader DC Arsenal. The team received two penalties that pulled them from the runnings; the first for an illegal gun, and the second for unsportsmanlike conduct which ultimately placed the team in 12th. Their poor performance at the NPPL Vegas event ultimately cost them the series title. Wow.
Stay tuned for the official Pro Paintball photo galleries from the event, courtesy of Robert Abitia.