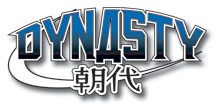 ProPaintball.com insiders report that San Diego Dynasty has signed with Planet Eclipse for the 2010 season. Our sources have confirmed that this is in fact a done deal. ProPaintball.com insiders have informed us that the team will be shooting both private label Dynasty Ego and Dynasty GEO's, which is typical of Eclipse sponsored pro teams, but potentially we may see a custom body and or other modifications to the guns when they are finally released.
Update: Official release after the jump.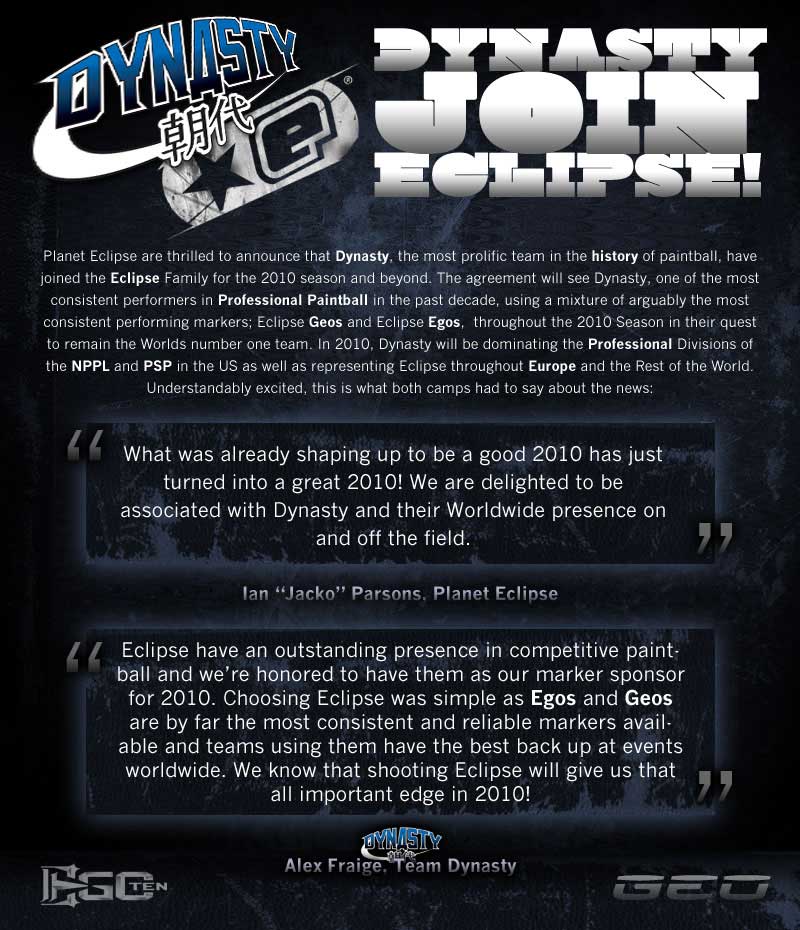 Congratulations to San Diego Dynasty and Planet Eclipse.