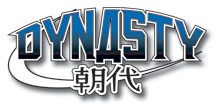 Pro Paintball team San Diego Dynasty has signed with KEE Action Sports again for the 2010 season. Looks like Dynasty will be wearing head to toe Empire gear and shooting RPS paintballs. Congrats Dynasty! Read on for the latest paintball news featuring San Diego Dynasty.
Sewell, NJ, January 26, 2009. KEE Action Sports LLC. KEE Action Sports announced they have come to terms to extend their sponsorship of San Diego Dynasty, the world's top professional paintball team, through the 2010 season. KEE will again outfit the team with Empire Pants, Jersey, Gloves, and Protective Gear. The team will also be shooting world renowned RPS Paintballs, and wearing the Empire E'Vents Goggles. Team Dynasty will continue utilizing the new Empire Prophecy Loader System along with the LTD Board.
"Dynasty's success on and off the field continue to make them a perfect fit for Empire and RPS Paintballs, with all three entities being leaders in their respective categories," said Vice President of Marketing, Jason A. Taitano. Alex Fraige, Dynasty's Captain, said, "We love the Empire line of products, and there is nothing better out there than RPS Paint. We're excited to be part of the KEE family for another season."
Dynasty plans to participate in the PSP which starts March 19 in Phoenix, the NPPL which starts April 9 in Huntington Beach, and the Millennium which starts April 16 in Spain.
KEE Action Sports LLC is the worldwide leader in the manufacturing and distribution of paintball sporting goods and the exclusive source for RPS®, Empire®, Invert™, Invert™ MINI™, BT Paintball™, HALO®, EVIL®, and Pure Energy® brand products.
Dynasty is the world's top professional paintball team. Founded in 2001, Dynasty has the most professional tournament titles of any team in the sport and is the current seven-time consecutive World Paintball Champions. For more information visit www.dynastypaintball.com.