Planet Eclipse has just released their latest paintball video entitled "Coming Home." The much-anticipated first episode kicks off the second season of their documentary series, Artifact. Check out tons of great paintball footage and watch as Dynasty wins with some of the best paintball gear on the market.
"Coming Home" is narrated by Matt Marshall and gives you unprecedented access to pro paintball team San Diego Dynasty over the course of three days as they compete at the PSP 2011 Galveston Open. The documentary lets you experience the event step by step right along with the team.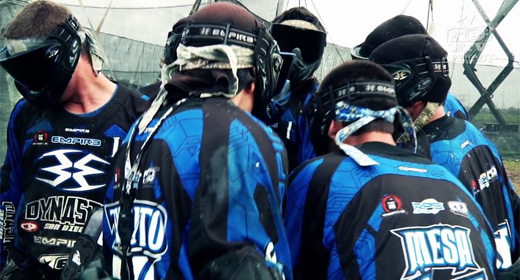 The kick-off of the 2011 season marks the return of Dynasty icon Oliver Lang, who shocked the paintball world by leaving the team for the Los Angeles Ironmen prior to the 2006 season. Lang rejoins core members Alex Fraige, Ryan Greenspan, Yosh Rau, veteran Glen Takemoto, and five of the top young prospects in the game as Dynasty attempts to start another run of dominance.
Planet Eclipse and Artifact give you an intimate look at Dynasty-at practice, the hotel, in the pits before and after matches, and on the field, as well as inside the minds of the core players as they share their thoughts on Lang's return, the team's rise to prominence, their talented new players, and Texas event itself.
The 44-minute documentary is available at $4.99 for download for I-Tunes and I-Tunes compatible devices
In the company's digital video download store at https://etv.planeteclipse.com
Eclipse has also released a free 4-minute preview on their Youtube Channel. You can check it out here.
[youtube]https://www.youtube.com/watch?v=JWfHMIXimDo[/youtube]
"Coming Home" will be available in its entirety streaming free on the ETV YouTube channel in a few weeks.