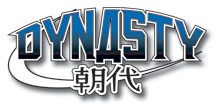 The top 2 pro paintball teams from the North America are about to embark on a mission to Europe to compete in the Millennium event being held in Malaga, Spain. Over the weekend San Diego Dynasty was crowned the champions of the Surf City Open after narrowly beating Edmonton Impact in the finals. Pro paintball teams Edmonton Impact and San Diego Dynasty have combined forces with the ultimate goal of winning the European paintball series. With both teams playing at the peak of their ability, we can only imagine what a force the combined team will reign on the European circuit.
We are proud to present a first look at the Dynasty Impact 2010 roster and Pro Paintball jersey as designed by Alex Fraige.
Update @ 4:30pm PST: Roster correction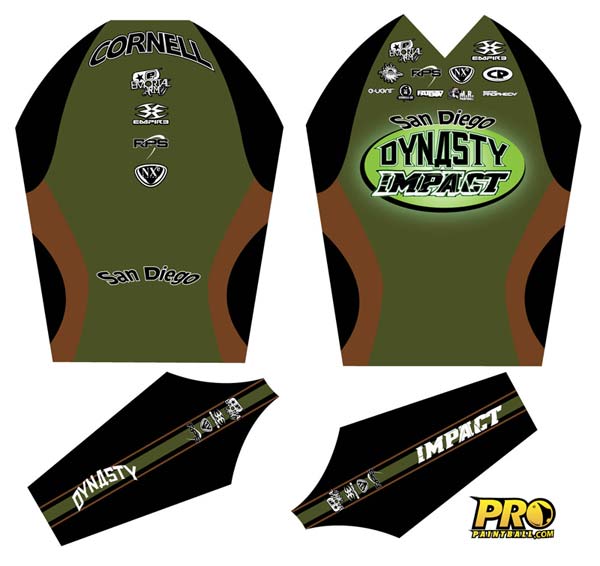 Dynasty Impact 2010 Paintball Roster:
Alex Fraige, Ryan Greenspan, Archie Montemayor, Yosh Rau, Josh Ouimet, Justin Cornell, and Dave Baines.
Update: Sounds like Dave Baines won't be making it but Zack Yachimec or Josh Davey will be replacing him.