Mr. Curious over at View from the Dead Box posted an interesting tip regarding a domain registration by DYE Precision.
Mr. C has been sitting on a brilliant item all week and it has left him a twitching, stuttering wreck. And if you've missed tonight's PBLivewebcast you missed the big news. (But you can still catch it later. The PBLive crew will post it up for your future entertainment and enlightenment.) Meanwhile, Mr. C can no longer allow the cat to stay in the bag.

It seems our pals at Dye have very recently registered a new domain name thru GoDaddy called DYESNOW. As interesting–or even more interesting– is this: https://video.mpora.com/watch/edCHQYw73/

How 'bout that, kids. Can you say, diversify?
We ran through the material Mr. C referenced and were able to come up with the following data;
During the introduction of episode II of the Flying Finns: Blue Bird snowboard video, approximately 1 minute 11 seconds in, an ad rotates for DYE Snow. See screenshot below;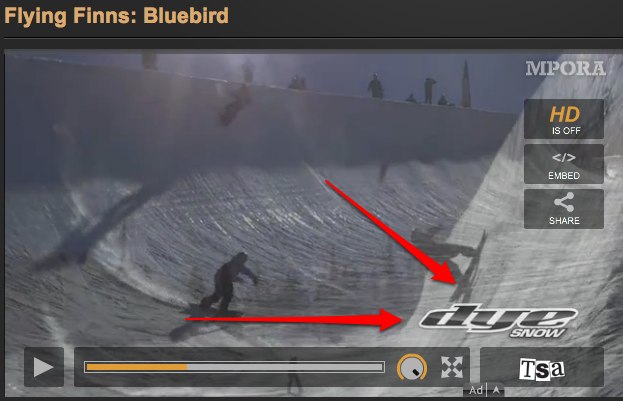 Per an Anonymous poster, the Domain DYESNOW.com whois information has the following details;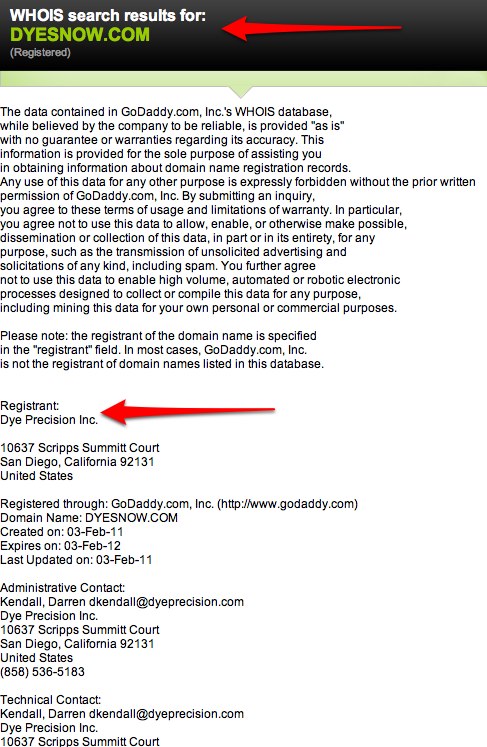 According to publicly available information, the domain is owned by the paintball titan, DYE Precision, and was registered by a Darren Kendall. The domain DYESNOW.com is currently active, however no website has been placed online at time of writing. Sources suggest DYE is preparing to launch a snowboard goggle based on the DYE i4's and that soft goods are in the works.  Inquirys have been dispatched to DYE Precision and we will update you following a response. Stay tuned to ProPaintball and View From the Deadbox for your latest paintball news & gossip.