Down to the wire NPPL Style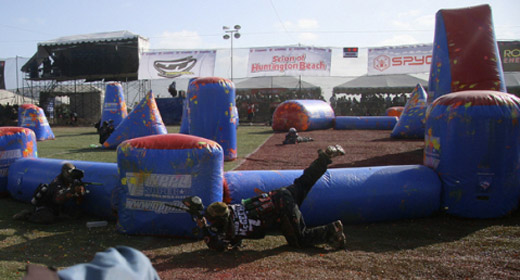 Quick Trivia Question: When was the last time the Pro Division came into the last event with four team within two points of each other? Answer: Two Sundays ago in Aldie, Va. as Tampa Bay reeled off their second consecutive NPPL victory.
Damage, who by their own admission had not prepared for Huntington Beach earlier in the season, went 10-3 in route to the Semi-Finals. After sending Dynasty to play the Naughty Dogs for third and fourth, win over L.A. Infamous. Tampa Bay, now winners of NPPL's Chicago and the DC Challenge are riding a crest of momentum. They have poised themselves to make a strong run at winning both Pro leagues. They currently sit in 2nd of the PSP by a mere 1.82 points. The buzz within the NPPL is Bay's recent surge that has them in 2nd by the slimmest of margins. Damage trails the new leader series L.A. Infamous by 1 point.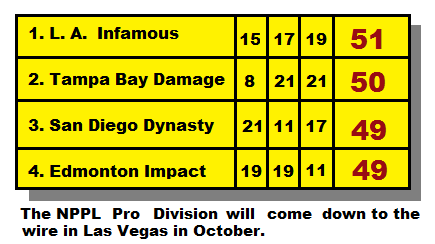 Edmonton Impact finds themselves in unfamiliar surroundings for the first time in 2010 as they have slipped into a third place tie with Dynasty. Other notables were the Naughty Dogs who cracked the Top 4 for the first time this year. Both Chicago Legend and Indianapolis Mutiny had improved showing with Sunday appearances.
It should make for an exciting finish. The top Pro teams will not only vie for the NPPL Championship, but also the PSP's. With the MAO results in, stay tuned to ProPaintball's new Power Rankings to be released shortly.