Dave "Youngblood" DeHahn steps down from CEO of PSP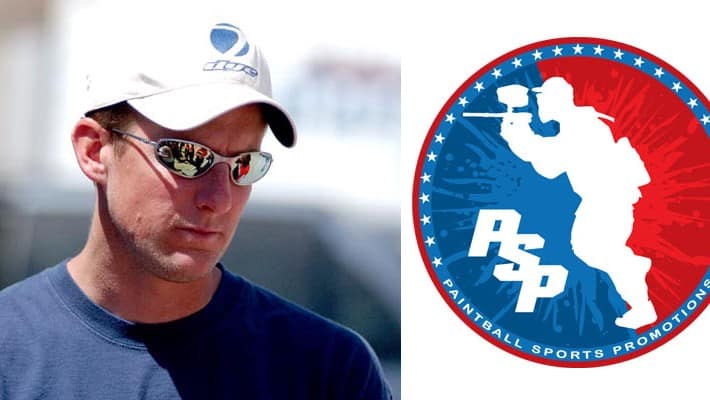 On the heels of the PSP 2015 season opener and ProPaintball.com rumors of a new professional paintball league (update: NXL official press release), word comes that change is underway in the PSP. Former professional player and DYE/PSP/PBA business owner Dave Youngblood is said to be stepping down. Read on for additional details and official statement.

It is worth noting that while Dave has stepped down as CEO, he is still majority share holder with a 65% stake in the Paintball Sports Promotions (PSP) organization.
PSP CEO to become a full-time position

Paintball Sports Promotions is pleased to announce the expansion of the PSP Chief Executive Officer position from a part-time to full-time position. With the position changing to full-time, Dave "Youngblood" DeHahn, longtime paintball player and founder and CEO of pioneering DYE Paintball as well as DYE Precision and recently-acquired protective equipment manufacturer ProTec, is retiring as PSP CEO. Dave will be focusing full time on DYE & ProTec going forward.

PSP has been evaluating several full-time CEO candidates from within and outside the paintball industry and expects to expeditiously announce the final candidate. As a full-time employee, the new CEO will be solely focused on continuing the development of national-level paintball competition.

Lane Wright current COO of the PSP will take over current day to day operations until a new CEO is chosen.

PSP thanks Dave DeHahn for his years of leadership and service as CEO that have propelled Paintball Sports Promotions to becoming the most successful paintball league in paintball history, delivering both players and fans worldwide the best paintball competition available. While opening up the CEO position for a full-time candidate, PSP will continue to benefit from his insights as one of the members of the PSP Board of Directors.
The timing of this announcement is very interesting to say the least. Is this for the best interests of the PSP? Who do you think would be a good candidate to replace Dave Youngblood?