CXBL 2011 Western Event 1 at Xcalibre Paintball
The CXBL 2011 Western Event 1 paintball video is now online.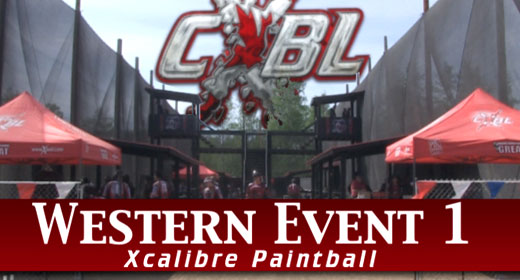 North of the iconic city of Edmonton, Alberta lies a small town with a big secret. There lies a tournament field with towers that touch the sky, grass that's groomed to perfection, pits with room to roam, and the legendary one and only TACO IN A BAG. That's right, we travel back to sunny Boyle Alberta to the impressive playing fields of Xcalibre Paintball.  Watch as all our proud Western conference teams battle it out in a full two days of CXBL and MXL action.
[youtube]http://www.youtube.com/watch?v=jWPfrtLo8gM[/youtube]