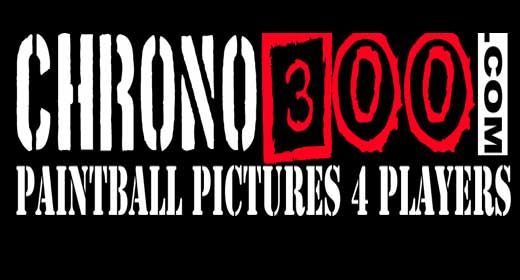 If you have been around the paintball scene for what seems to me like forever, you probably have met up with Michael Wise from Chrono300. Mike is one of my favorite paintball photographers. Over the last couple of days Mike has been hard at work assembling a 200 image photo gallery he is calling the Chrono300.com Returns. The gallery features over 5 years of photos from paintball tournaments, practices and photo shoots. The photos of former pro teams such as Less Than Zero and Trauma were a trip down memory lane, thanks Mike!
ProPaintball eagerly awaits what Mike and Chrono300 will be bringing to the game this season. The Chrono300 teaser page features the following message;
"Coming back real soon!!! Bigger!!!"
Please feel free to check out Mike's new gallery and comment on your favorite pictures.