Last week ProPaintball broke the rumor that Chris Lasoya had left Aftershock and joined back up with his former team, LA Infamous. According to a news release from Empire Paintball, the deal has been finalized and Chris will be putting down his EGO and picking up an AXE.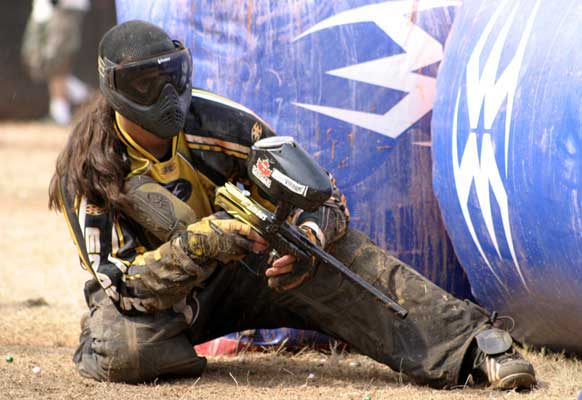 Good news for LA Infamous fans! Chris LaSoya will be returning to the LA Infamous team for the remainder of the 2011 season. Chris has been playing at the top level of paintball since the beginning of the 90's. Rising through the ranks he has won almost every tournament there is to win throughout his career. For most of that time, Chris played with the same guys on Infamous. Well, after a long hiatus, Chris is returning to his friends and family and the place he loves to call home, LA Infamous and Empire Paintball.

"I can't explain how happy I am to be able to get back to my roots and with the guys I grew up with and some of the new blood on the team. They have a real solid team that I'm a part of again, and really glad to be here. Since sponsors started to put the lock down on where we could play I have been moving around from team to team, but now I can get back to where my heart is. I am looking forward to the rest of this year for sure!", says Chris.

Chris will return to LA Infamous for the remainder of the 2011 season. Good luck to the team with another star player added to the roster.