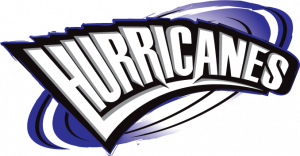 Birth of a Storm, a first in a series of online videos from the Hurricanes, provides an inside look at the development of a new pro paintball program and in many ways showcases the future of paintball. This video series (yes, there will be more) and the ones like it will provide another lens for truly exposing the inner-workings and subsequent rise of our sport. We anticipate that we will see several more of these paintball documentaries & webisodes from pro paintball teams throughout the next couple of years as teams begin to develop their brands. In releasing this webisode, Jeff Stein and the Hurricanes may very well become known as trend setters in an industry that has faced a painfully slow transition to accepting and fully utilizing online and social media outlets to their full potential. The webisode that follows is truly inspiring. Watch and learn folks, THIS IS THE FUTURE.
[youtube]https://www.youtube.com/watch?v=4-_RqDAdBy0[/youtube]
Read on for a few notes from Hurricanes owner Jeff Stein and information on how to stay up to date with the team.