German SEK (SWAT equivalent) teams have raided a hall in Berlin in which a paintball tournament was being held. Over 100 paintball players were unable to leave for about four hours and may have their markers destroyed.
According to one of the marshals at the event, the law in Germany states that any marker with an adjustable reg that makes it capable of firing in excess of 214 feet per second is technically illegal. Ramping is also illegal. This normally isn't a problem and paintball players in Germany don't have any real issues with the police. Today, it was different. We're hearing that 60 or so police in full riot gear stormed the hall and made everyone put their markers down. The markers were seized to be checked. Of course all of them had adjustable regulators and were shooting, with ramping, at 300 fps during the tournament. We hear that police were tipped off by someone with a grudge against paintball.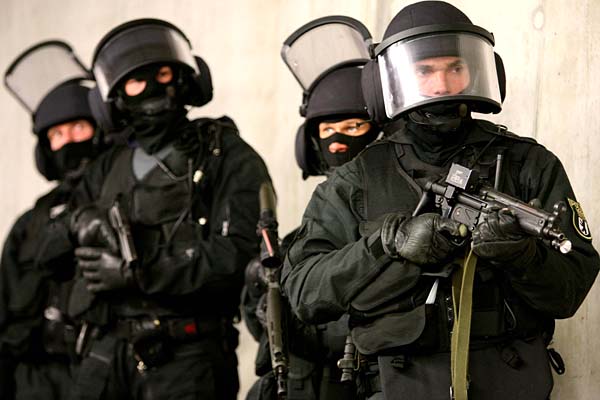 So what does this really mean? Well, since all paintball markers have adjustable regulators, this means that paintball has actually been illegal in Germany all along. That's right, the Millennium series events, all the German pro and semi pro teams, all the fields – it's been illegal the whole time. Unfortunately for the paintball community in Germany the fact that they never tried to follow the laws will weigh heavily against them when it comes time to fight any future laws against paintball.
If we're fortunate, the German government will have no choice but to rework the laws so that paintball can continue. That's if we're lucky. Otherwise there is a good chance that this will mark the end of organised tournament paintball in Germany.