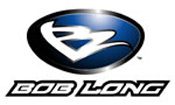 The rumors have been flying that Bob Long, owner of Oakland BLAST and maker of the Intimidator and Marq series has secretly working on an entirely new high end paintball marker. The marker is set to debut at USPL's 7-man season opener in Huntington Beach, CA, April 3rd-5th. Teams set to shoot the new marker include Bob's team Oakland BLAST and Russian Legion. Listed below are a few of the rumored features.
Features:
Quick pull bolt removal
Completely redesigned LPR – no over pressurizing
High efficiency
Bolt windows cuts
Very light
Tadao LED board
Closer trigger frame
Gas through grip frame, no macro line required!
Check back next week as we share a top secret photo of the new BL Victory marker.