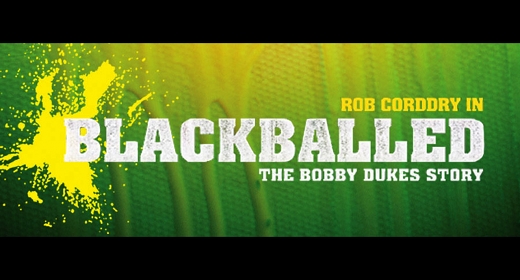 Today, I will go back in time to 2004 with the release of Blackballed: The Bobby Dukes Story, which was a great film for a lot of laughs.
The following is the review from the IMDb:
This is a hilarious film with some of the funniest people on earth, seriously. You can find these guys at the Upright Citizens Brigade Theatre in New York City if you're lucky. The film is a moucumentary about a great paint ball player named Bobby Dukes who is blacklisted from the paint ball league for "wiping". 10 years later he returns with a bunch of misfits to win one more competition. Rob Corddry (from the Daily Show) is great as the leader of this team. Rob Riggle (Saturday Night Live) will make you pee your pants in laughter as he plays a zany ex-marine. If you get an opportunity to see this movie, do yourself a favor and go!!! Seriously go right now!!! Why are you reading this still!?!?
The following is the film's trailer:
Winner of the SXSW Audience Award, The Lake Placcid Film Festival's Audience Choice Award and many other prestigious awards.
[vimeo width="480″ height="400″]https://vimeo.com/12233[/vimeo]
For those that have not seen it, it can be watched, in its entirety, for free courtesy of Hulu.com on the IMDb website.