Baca Loco over at View From The Dead Box has introduced a new series entitled, Pro*files! Taking up and coming stars in the sport of pro paintball, and bringing them into the light of the online paintball community (hopefully readers outside as well). The Pro*file's will feature both paintball players that have become household names, along with those individuals many of us will become much more familiar with throughout the coming months. Check out what Baca Loco uncovered on Billy Bernacchia of pro paintball team Vicious!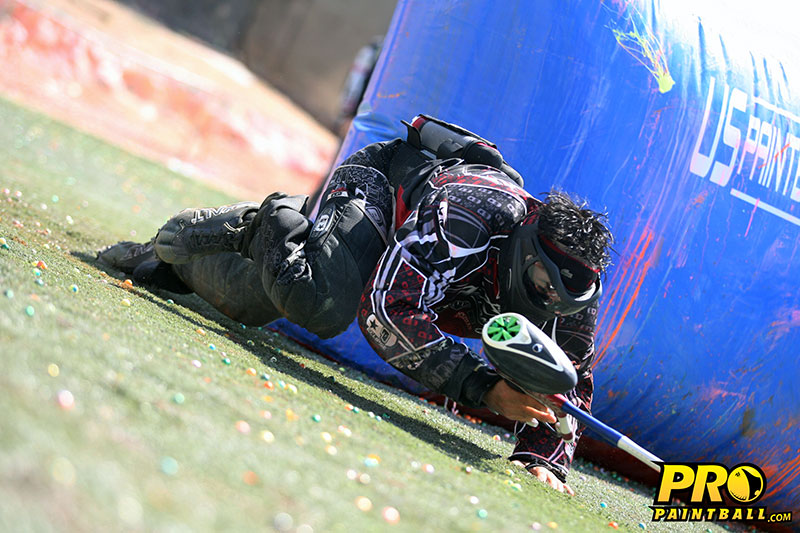 Age: 23
Hometown: Milford CT
Occupation (student): Working at planet eclipse
Family (brothers, sisters, pets, whatever): Only child
General interests other than paintball: Working out, making money, snowboarding, racquetball, going out with friends.
1. What was your first paintball experience and who introduced you to the game?
2001 I watched the neighborhood kids playing behind my house. My father took me to our local paintball store and bought me my first marker. After that I played in the wood in my area for a while and was hooked, then started going to organized fields working hard towards my dream of one say being a professional.
2. What team do you play for now?
I have just signed with Team Vicious for 2010.
3. What teams have you played for in the past?
4. What role do you play on your current team?
I believe I will continue to play the snake on my new team. Vicious being new to the pro league I plan use my experience to help teach them as much as I can about what it take to be pro.
5. Who helped you become the player you are?
Let's see, Jeff Stein has helped me out alot over the years. Paul Richards coaching on the Raiders was a big learning experience as well. I've also learned from players like Frank Connell and Mike Hinman.
6. Who are your favorite paintball players?
The younger players with the drive and dedication it take to be on the top.
7. What's your best paintball experience or memory?
Playing in the 2005 NPPL Miami event being filmed by ESPN in my first year of pro.
8. What's the most ridiculous thing you've done in order to play paintball?
Back in the day I was at hogans alley and it was pouring out one day and I covered my gun in plastic bags and tape so it wouldn't get wet… cause I really wanted to play…. didn't work so well.
9. What advice would you give a new player who hopes to one day play pro?
Practice every chance you get keep learning from the pros and always believe.
10. I'ma little short, could you front me a couple of bills until Phoenix? You know I'm good for it, right?
haha…
Is that a no, Billy? Thanks anyway and best of luck this year.
Be sure to check out more of what excellent knowledge Baca Loco is making available to the paintball community over at VFTD!