Thank you. Thank you all! You're all too kind! I really couldn't have made it here without… [cue the creeping Jaw's theme, the realest addition to the ceremonies in 85yrs of running]… YOU BETTER WRAP THAT OFF-SEASON UP, B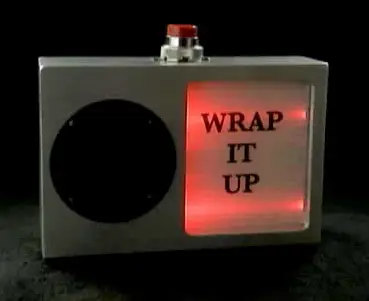 !..
So we landed on a few basic categories, cast the nominations, and decided on winners. PROpaintball.com IS the committee. There will be no long-winded, soppy acceptance speeches to endure, and no bloated celebrity egos to remark about. However, we do encourage you to take-on the roll of critic and let out what you feel about the picks. It wouldn't be a proper mock-up of the Academy Awards without a hailstorm of opinion from the folks in cyberspace.
*Best Strategic Move Within Paintball Industry*
Nominees:
5 pro teams ditch the NPPL
Dye Paint official paint sponsor of PSP
Growth of Pro Paintball Feeder/Sister Teams (Infamous/Aftermath/Energy etc.)
And the winner is..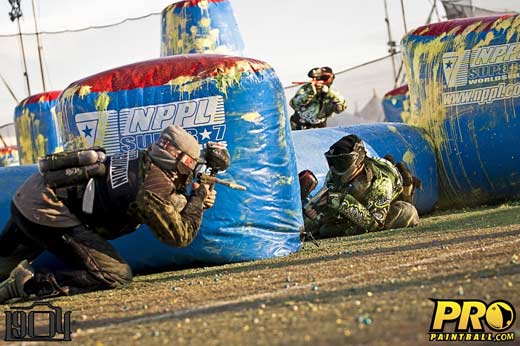 5 teams out of the NPPL. Many would argue that this would be more aptly titled "biggest" shift in the industry than "best". What's to become of 7-man.. What's to become of the NPPL.. What comes next? Do we ultimately get a more unified sport, or just a shrunken offering for players.
*Best New Product*
Nominees:
Empire Vanquish
Virtue Spire
And the winner is..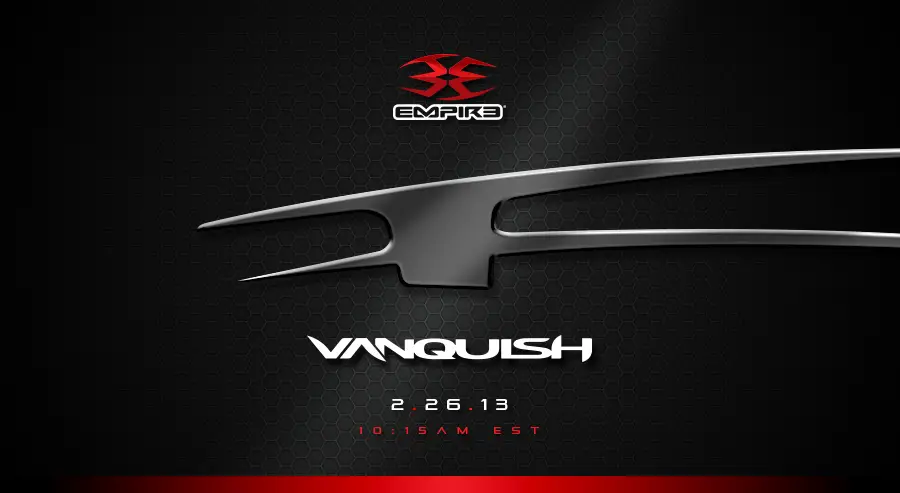 Empire Vanquish. We know, we know; it doesn't officially exist until later today and is a huge topic of contention internally as we are not quite sure how much new innovation exists beyond what Smart Parts did back in 2009 (pre-bankruptcy/buyout). As far as buzz goes though, this one takes the crown. Rumored for years as the Empire-ized LUXE, this new paintball gun will be making waves tomorrow. The big question remains — what compelling features will justify us to spend an additional $1000 over that of an Empire AXE? Stay tuned to ProPaintball for a look at the new vanquish paintball gun.
*Best Off-season Pick-up [Coach]*
Nominees:

Mike Hinman (Dynasty to Ironmen)
Kevin "SK" Bredthauer (Ironmen to Damage)
Rusty Glaze (Retirement to Dynasty)
And the winner is..
Paul Richards. Paul is a force of knowledge and strategy within the world of paintball. This one is sure to be argued, but with Paul's winning ways, extensive coaching history, and a fertile opportunity working with the revamped X-Factor squad, he seems to be have the "best seat in the house".
*Best Off-season Pick-up [Player]*
Nominees:

Scott Kemp (Ironmen to X-Factor)
Justin Rabackoff (Damage to Impact)
Kyle Spicka (Ironmen to Dynasty)
Alex "Mouse" Goldman (Damage to Ironmen)
And the winner is..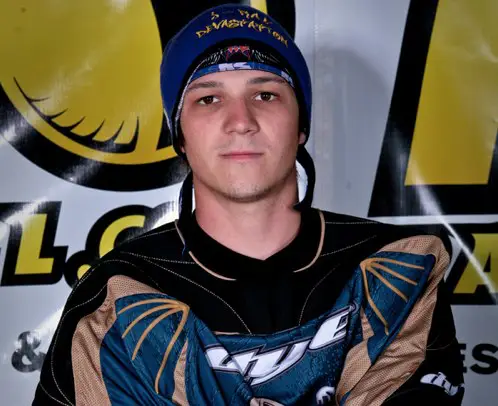 Justin Rabackoff. J-Rab is a hot ticket item on the paintball circuit, no doubt about that. In the context of his new team situation, seems like the obvious #1 here. Impact is in it to win it.
*Best Team to Follow Based on Storylines*
Nominees:
Edmonton Impact
Sacramento XSV
Omaha Vicious
San Antonio X-Factor
San Diego Dynasty
And the winner is..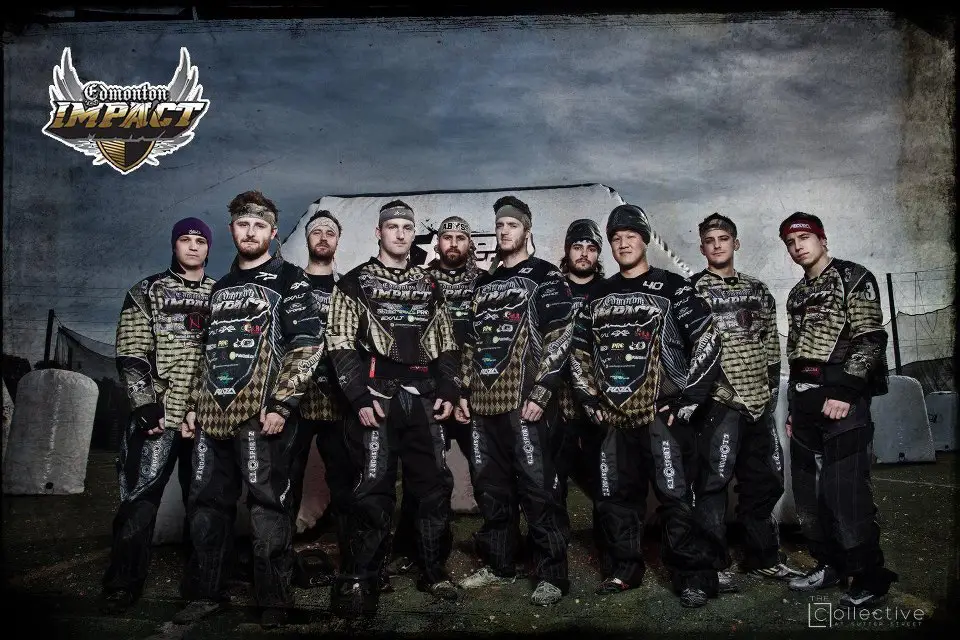 Edmonton Impact. This team has a long history of fighting its way in, falling out, and coming back again. The 2013 Impact line-up is stacked with all the necessary elements for success; depth of roster, a desire to win and a coach and team owner ready to make it happen. Every doing of this organization is primed to be devoured by media and fan alike in 2013.
*Best Chance of Winning Two or More Events [PSP]*
Nominees:
Edmonton Impact
Houston Heat
Moscow Red Legion
Tampa Bay Damage
Los Angeles Infamous
And the winner is..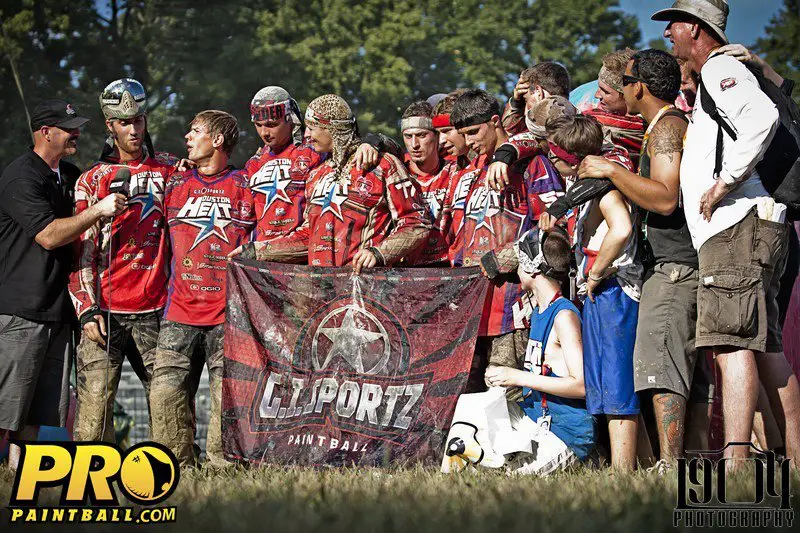 Houston Heat. Wearers of 2012's PSP crown. This team made its debut in 2012 as a group of pro paintball players looking for a new home and in a short matter of time proved they were much more. Last season they slayed it. Undoubtedly these guys are the front runners for 2013.
*Best Chance of Competing in Challengers Division All Season Long*
Nominees:
Ton Ton Flinguers
Chattanooga C.E.P
Chicago Aftershock
upTon 187 cRew
Seattle Thunder
And the winner is..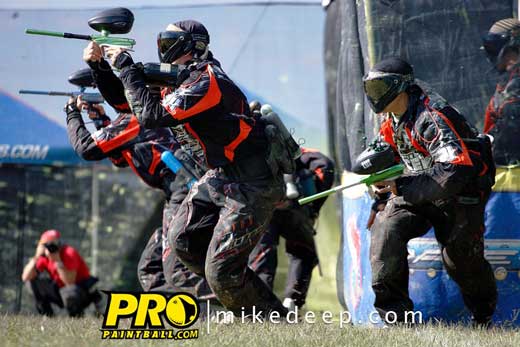 Chattanooga C.E.P. Remember drawing "dead" cartoons as a kid? You draw "X's" as eyes?.. You see where I'm going with that, right? Year 3, for CEP, we wait in glee, for you to deliver a win for thee.
And that concludes the 101st running of the first annual PRO paintball Off-season Oscars. What do you think of the picks? Is the Academy on-point or out-of-wack? Any worthy nominations we overlooked? Thoughts on the real awards? Let it be heard.