Ask Dynasty's Coach Mike Hinman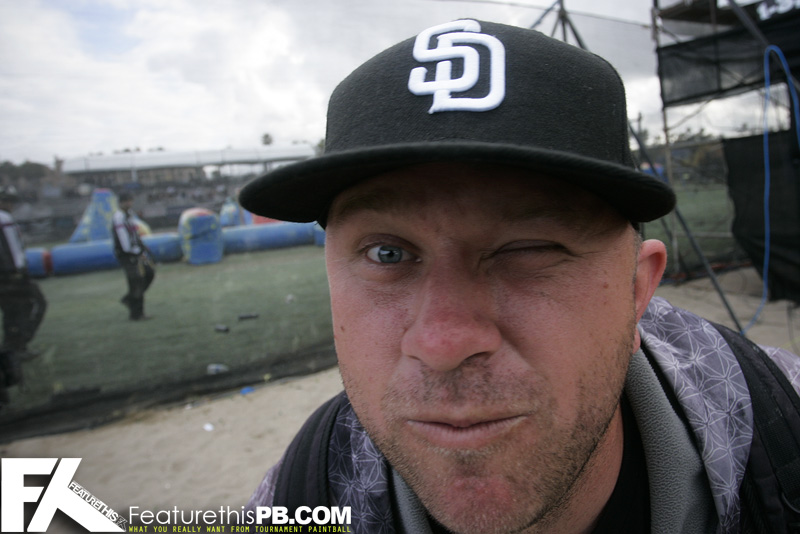 Mike Hinman lives and breathes professional paintball. Hinman started his pro paintball career with the Bushwackers playing alongside veterans Mike Paxson, Ron Kilbourne, LJ Marquez, Fish, and others. Later he moved to Chicago Aftershock with his friend Todd Martinez and eventually found himself playing with San Diego Dynasty. While playing with Dynasty, Mike started working with a young and up coming team known as Thunderkids. Thunderkids had a short but successful run and many of the players joined a team known by many as Aftermath. Mike hand picked several then-undiscovered players including Alex Goldman (Dynasty), Marcello Margott (Infamous), Ronnie Filippone (Entourage), Raney Stanczak (Entourage), Dalton Vanderbyl (Dynasty), and together they rose through the ranks, winning several divisional series titles and ultimately made a successful jump into the Pro paintball division under the name San Diego Aftermath. Most recently Mike Hinman launched the West Coast Paintball Players League, an immensely successful divisional paintball league. When not running the WCPPL, Mike coaches paintball super team San Diego Dynasty. Between Mike's coaching and several solid pick ups including Alex Goldman, Ollie Lang, and Dalton Vanderbyl, Dynasty has been on a winning streak taking first place in the NPPL, PSP and Millennium Series season openers.
This is your opportunity to pick Mike's brain. Feel free to ask him your questions relating to game of paintball. One question per post please. ProPaintball moderators will send the best questions to Hinman and we will post his answers as soon as he gets them back to us.