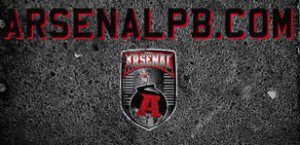 According to a statement released by Tom Fore, DC Arsenal has officially withdrawn from the AXBL. Arsenal had been scheduled to compete against Rochester Rhythm in a highly anticipated matchup at AXBL's event 4 at All American paintball park. Word has it that Rhythm received notice early enough that they were able to turn around the majority of their players. Read on for the official statement from Tom Fore explaining the teams departure and the latest rumor from the Arsenal camp.
Update: There is a rumor going around that DC Arsenal may be competing at PSP World Cup!
Yes, it is true that we have decided to withdraw from the AXBL for many reasons. The AXBL has had some nice events with good referees, however, it is just too difficult for us to get ARSENAL players to go to these events (8 hours away) due to practice and event conflicts, therefore, we have had to send friends, practice players, a few core guys. We will continue to focus on Europe and USPL. WE ARE NOT HAVING MONEY ISSUES in any way, shape or form. Leaving early was not what we wanted to do, however, we have evaluated our options and this makes good sense. We wish everyone in the AXBL the best and we hope for their continued success.

Tom
Check out the match chat at the AXBL's website for discussion on the match and word of a replacement franchise.