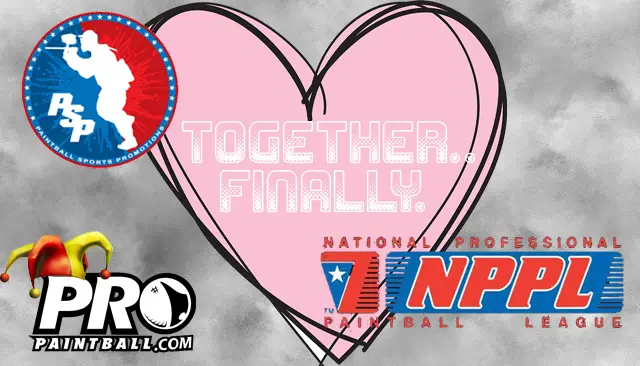 In a bizarre turn of events, it's rumored that the higher-ups of both the PSP and the NPPL have settled on mutually agreeable terms that will result in a mid-season merger! Earlier today representatives of each league took part in a video conference (complete with all the typical scents of morning business meetings thanks to Google Nose BETA, i.e., coffee breath, stale gas, powdered eggs, excessive perfume) and landed on a few necessary changes to play that satisfied both parties.
We've got wind of a few of them:
League name will be the N.P.A.D.T.G.T.S.T.T.X. (National Paintball Association Dedicated To Getting The Sport To The X-Games)
10-man and woodsball will be the only offered formats (all players must complete in both)
Gillie Suits are the only approved on-field attire
All divisions (d5-Pro) will be merged into one unified bracket called "Pro-Am", and who you play will be determined completely at random by APPA software
All guns must run original NXL software (15bps ramping full-auto), though "cheater" boards are not completely discouraged (see below for exception to this rule)
Any player with a current ranking of Pro must complete with a JT SplatMaster indefinitely
The PaintballAccess webcast anchor booth, with Matty, T-Money, and Lasoya, will now be located on-field at the 50 as a playable bunker (best way to amp up the energy of the broadcast)
Sup'Air has agreed to produce visually-detailed bunkers to match the literal descriptions of commonly used on-field "call-signs" (Cali, Obama, Snake, Car Wash, Tombstone, Command Center, Money)
A dynamic-meteorological-technology-system will be utilized to schedule events, continually predicting and pinpointing the worst weather in the country and rescheduling tournament stops (up to the day before) to that location (if adverse weather cannot be located, the event will be canceled morning of [refunds for entry will not be delivered])
This is all we could get leaked.. As we know more, so will you.