The Philadelphia All Americans, a retired pro paintball team, are auctioning off their old war machine. Check out this custom made Ford F-350 complete with 9 seats, a rare 3rd row, camper shell and the marks and scares that are earned winning more tournaments than most of us have ever attended.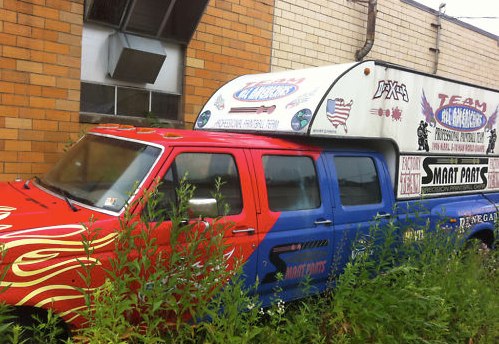 This truck is a piece of pro paintball history. Used by the World Champion All Americans, it drove around the country in the mid '90's and created fear in the team's opponents.

That being said, it's days have come and gone and the truck is in bad shape. So that there are no negative surprises, please assume that nothing works on this vehicle. While I don't believe that that is the case, I don't want to mislead anyone. I can get at least $500 for scrap metal but I figured I'd offer it in the hopes that someone who likes to re-build trucks will restore it to its former beauty.

The engine was replaced once and I don't know how many are miles on it. The batteries are dead and I can't turn the ignition over. I think the motor actually works but it has been sitting for at least four years.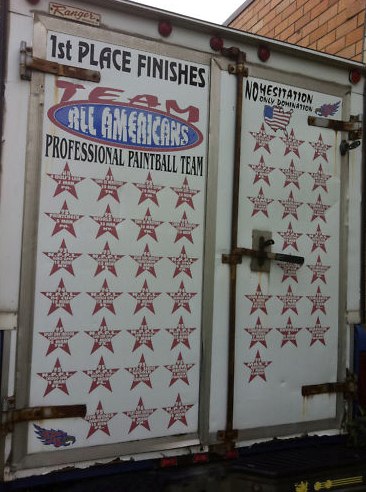 Check out the official ebay listing for a trip down memory lane.