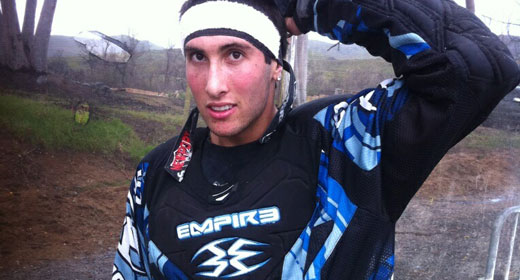 ProPaintball insiders caught a photograph of Alex "Mouse" Goldman back in blue and on the field with San Diego Dynasty this weekend. Between Mike Hinmans coaching and the recent additions of Dalton Vanderbyl, Ollie Lang and Alex Goldman, the new Dynasty super team will surely be a force to be reckoned with.
ProPaintball caught up with Alex Goldman for an official statement;
I took a long off season and now I'm coming back with a new focus. I'm excited to be playing with this new Dynasty squad. I think we have a great mix of players and a lot of talent to really dominate and the top of the ranks in each league this season. I played last weekend for the first time since NPPL Vegas 2010 and I loved everything about it. I played better then I thought I was going to and the team was looking strong. I know with Mike Hinman's coaching and Oliver Lang's leadership, this new Dynasty team can go a long ways.