After a short break from professional paintball, veteran pro player Alex Goldman will be returning to San Diego Dynasty in time for this weekends PSP Phoenix. "Mouse" was spotted hanging with his friend and fellow teammate Sean "Crunchy" McDonald at NPPL Huntington Beach. The two were playing with DC Arsenal in the 7-man series. ProPaintball was able to confirm with "Mouse" at NPPL Huntington Beach that he had the paintball itch and couldn't wait to play again.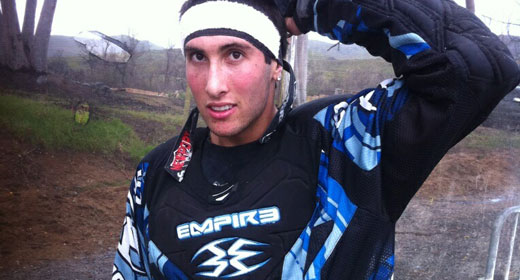 Some fans were confused as to why Mouse and Crunchy were playing with Arsenal in NPPL HB. ProPaintball insiders informed us that the Dynasty roster was full for the NPPL 7-man event. Both Mouse and Crunchy wanted to play and DC Arsenal needed a few talented players to guest with the team.
According to sources, Alex "Mouse" Goldman will be playing with San Diego Dynasty for the remainder of the 2012 paintball season.