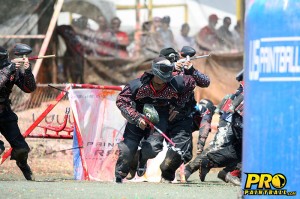 Breaking paintball news and ProPaintball.com exclusive; Mike Hinman formally withdraws San Diego Aftermath from the USPL league.
Thank you for allowing us to play in your league. We will not be attending anymore of the USPL events.

Mike Hinman
San Diego Aftermath
Rest assured, San Diego Aftermath will continue to compete in the PSP raceball format. Any thoughts on what team will fill the vacant pro franchise in the USPL?