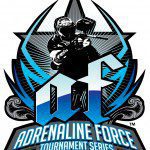 Giving Players what they want!
VICTORVILLE, CA (April 22nd, 2009) – After hearing overwhelmingly positive responses from players after the last event, the AFTS has just made some series changes to make it even better.

Spring is here—the weather is warmer and players are gearing up for another long summer of paintball in the California sun. To help your pocketbook through this season, the AFTS has released a stimulus package of its own! With the new changes to the AFTS, your team could win a season sponsorship or even free entry and paint to a USPL of your choice!

Through a collaboration of the USPL and Bring it On Paintball, the AFTS is now offering winners of Division 3 (at any event) a FREE ENTRY to a USPL event of their choice. Bring it On Paintball has also stepped up as a Platinum level sponsor, sweetening the USPL entry prize with 10 cases of tournament-grade paint—Bring It On's custom Diablo "SuperBall", a metallic bluered shell with its famous "Kryptonite" fill.

Also meeting the players demands, the AFTS is moving to a semi-automatic, unlimited rate-of-fire format—no more programming boards or worrying about your gun being too fast. Furthermore, the AFTS is now accepting APPA ID cards from any Southern California paintball series as valid identification—no more costly ID charges.

D3 1st – USPL 5 man entry, 10 cases of paint, trophy & medals and prizes

D4 1st – entry to next AFTS event and 15 cases of paint, trophy & Medals and prizes

3man/beginner 1st place – entry to next AFTS event and 6 cs of paint, medals and prizes

Pump 1st Place entry to AFTS next event and 6 cases of paint, medals and prizes
*All the paint that is won for the teams will be used/available for them at AFTS event #3.
* The USPL entry is valid for any one of the USPL events
Visit www.Afts.tv for more information.