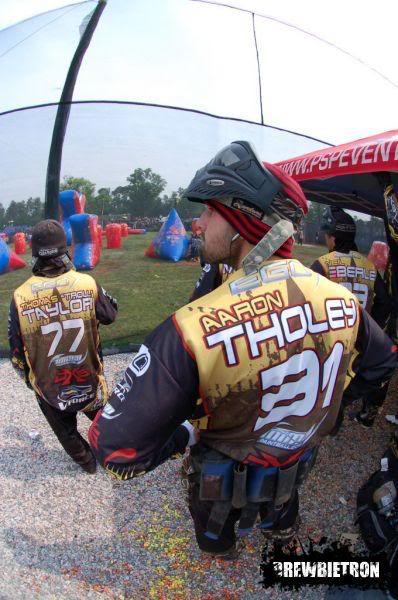 Rumors have been flying that Aaron Tholey (interview) has joined 7-man pro paintball team Sacramento XSV. ProPaintball has been able to confirm that Tholey is back with XSV. Here are a few words from Tholey discussing the move.
I am very excited to be back with Sacramento XSV. Rich Telford, Thomas Taylor and Junior Brown have really done a great job with this crew. Rich and Thomas are the only guys who I have learned anything from in a long time. Both in paintball and life. They are guru's. I'm also stoked to be playing with Riley Sullivan and Jerry D'Amato again as well as meet the new dudes. It is only a matter of time before you will be seeing us on that podium against Dynasty, just like old times.

I wish all of my friends on Mutiny the best of luck.
This development reinforces the rumor that Sacramento XSV is planning on joining the PSP pro division in 2012. You may recall that Tholey has been a familiar face on the roster of Sacramento XSV and a core element of the XSV Xball squad. Rumors continue to circulate that JT and Empire Paintball are very happy with the teams progress in both promoting paintball and their development as a team. Further rumors indicate that XSV is in discussions with 2 additional big name paintball players for the 2012 season with the goal of building a team to rival Dynasty. Tholey went on to mention as much in his statement.
Sacramento XSV had a strong showing at the NPPL 2011 Surf City Open in which they battled against Dynasty for first and second place. Are we witnessing the rebirth of Sacramento XSV?
Photo Credit: Grind Magazine